Hawaii Buildings, Facilities and Property Management Expo 2018 Promo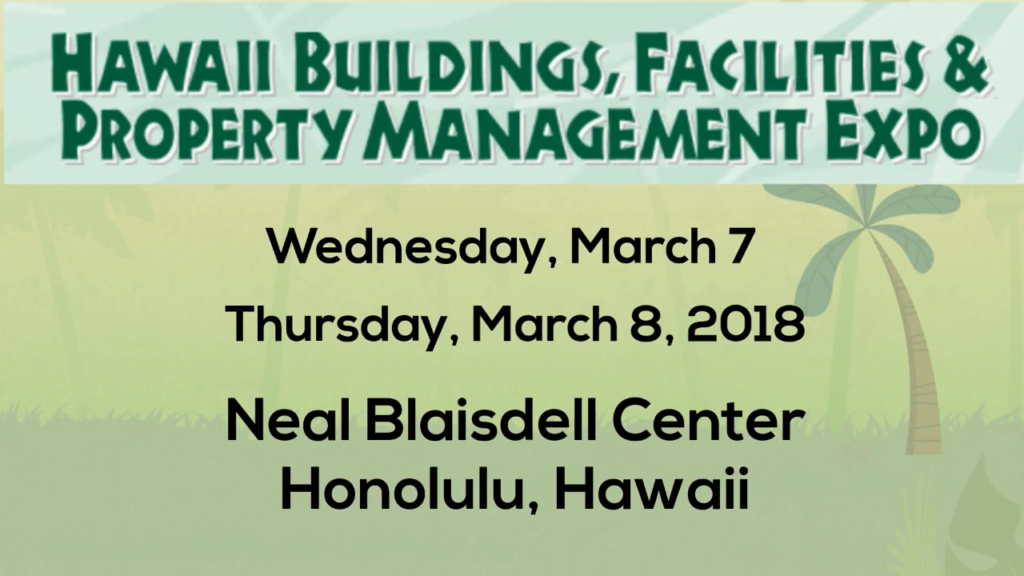 Here is a video to promote an event. If you are trying to promote an event video makes sense.
By creating a video you are laser targeting your marketing.
I think YouTube is the most underutilized tool for local businesses. Many business owners don't understand the incredible power of YouTube for their local business.
Let's look at advertising for example. If you put an ad on television, once it's gone it's gone. The same with newspaper ads. These ads are relevant for the time and date they run. With television, you are using a shotgun approach. You are sending the ad out to the airwaves hoping you will attract a customer at the time of the ad. With newspaper ads, you are hoping someone who needs your business is looking for that service at that time. No one I know searches through old newspapers looking for a business or service.
Putting up a YouTube video that describes and explains your business is laser targeted advertising. Plus, it runs 24 hours a Day 7 days a week! Every single day you have an invitation to a potential customer to come to your business! A potential customer is searching for your business or service. The potential customer just searched for your business with a key word. And they just found you.
With YouTube you can explain your business and show them why they should be visiting you. You can feature your products and services. You can explain where you are located. You can tell and show them what makes your product and services unique. You can also offer customer testimonials. Satisfied customers can give social proof as to why customers should be visiting you.
Wednesday, March 7th & Thursday, March 8th, 2018.
Seminars start at 8:00 am. Exhibits are open from 9:00 am to 4:00 pm.
Neal Blaisdell Center • 777 Ward Ave. • Honolulu, Hawaii
The Expo is a business and industry trade event.
Those under 18, children and strollers are not admitted. ADMISSION IS FREE!
Hawaii Buildings, Facilities & Property Management Expo offers convenient access to a broad variety of products, services and equipment used by owners, managers and operations personnel of Hawaii's buildings, facilities and property management companies
All qualified Hawaii industry buyers receive invitations & free admission badges
To register go to:
http://douglastradeshows.com/
Here is an example of a video to promote an event.