Boulder Construction and Home Remodel Interview
Boulder Construction  Interview with RCT Construction
In this video, our client, Rick Thornley tells his story about his construction business, RCT Construction. Rick was able to describe how he started in  the Boulder construction business as well as his own unique business philosophy.
He states he works with a core of highly skilled craftsmen in working out the details of his construction project. He is able to explain that his referral based business is always on time and on budget. This can be very important for any construction or remodel project. Cost over runs can be very expensive to both the client and the general contractor. He prides himself on meeting these expectations.
He specializes in light commercial work, new housing, additions and renovations. He has worked exclusively in the Boulder area for the last 23 years. He is very detailed oriented. Most importantly he has a lot of fun putting these jobs together. All of his projects are price affordable. The amount that a client wants to spend is attainable for all of his jobs. He bases all of his jobs on the client. In that respect he is totally client centered. He is also someone who is able to communicate effectively with his clients.
Another point he discusses is the face he is making people very satisfied with his work. He has a lot of pride and his joys is seeing his clients dreams be come a reality through his projects. He helps people fulfill their own dreams through his construction efforts.
He is open to share all of his previous projects as well as testimonials from his clients.
For more examples go to his website:
Rick Thornley * Building Contractor
2281 Champlain Drive
Boulder, Colorado 80301
Office (303) 443-7832
Cell (303) 579-5172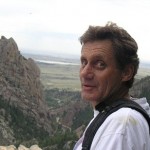 Rick Thornely, RCT Construction, Boulder, Colorado
This is a prime example of the type of video we create at Hawaii Business Videos. The interview was recorded on Skype. The raw interview was edited, and music was added. The audio was added to our video software and slides as well as captions were then posted. The captions were placed to emphasize the important points of the interview. 
This is an extremely powerful method of small business promotion. The business owner gets to tell his own story in his own words. While Internet video commercials can be very effective, being able to describe your business in your own voice, personalizes your video promotion.
If you would like a video done for your small or large business, project, special event promotion, or website, please contact us. We would be honored to help with your Internet Video Promotion.
Here is the link for our contact page.
Sincerely,
Albert Grande
Hawaii Business Videos 
Here is the You Tube link for the RCT Construction Video:
http://youtu.be/FDG_LRbuxxY